Kirsty has worked in animal advocacy for more than 10 years, campaigning for a better world for animals at the Vegetarian Society, at PETA, and, most recently, as Anima International's Acting CEO. We sat down with Kirsty to learn more about her role and what her advice is for people wanting to help animals themselves.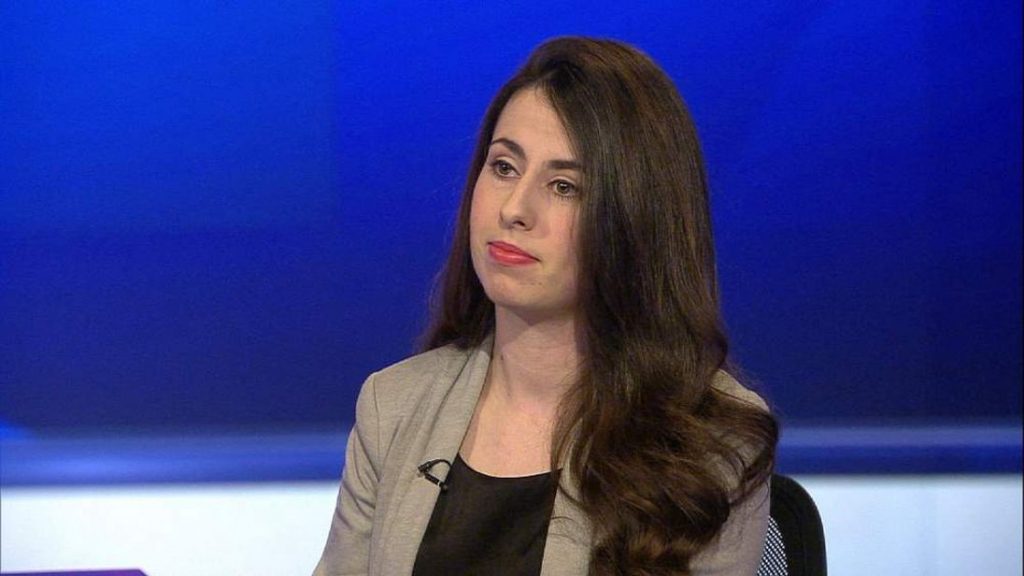 How did you first get involved in animal activism?
After reading 'Animal Liberation' by Peter Singer in philosophy class in college, I realised that I needed to do more than just say I thought animals deserve freedom from exploitation and suffering. I needed to take action. I started getting involved with local protests in my area against vivisection. It was my first experience of animal activism but from the beginning I wasn't sure how effective it was. I didn't feel that I was having an impact. Not long after I decided to switch careers from a wannabe historian working in a museum to dedicate myself full time to fighting for animals and joined the fundraising team for the Vegetarian Society. Later I moved to London to work for PETA UK as a campaigner and I never looked back.
What does Anima International do and how does it relate to Open Cages?
Anima International is a coalition of 10 different organisations which work together and have similar values, like transparency, a dedication to effectiveness and the desire to help build a worldwide movement. Our aim is to reduce animal suffering as effectively and as quickly as possible. We work on subjects ranging from getting commitments from companies to use only cage-free eggs or higher welfare farming practices, to banning fur farming, training other activists and organisations, undercover investigations and large-scale food system change by working with institutions and companies.

Open Cages is the UK group of Anima International. We also work in countries like Russia, Poland, Denmark and France.
What does a typical day as Anima International's Acting CEO look like?
I usually start my day by reviewing my messages, emails and social media to see if anything urgent needs my attention. After this I plan my day according to calls and meetings that are already scheduled and then define my priorities for the day. We are big fans of the project management tool Trello in Anima International, so I usually log on there right at the start of each day so I can get an overview of what needs my attention and where I should be spending my time. There is always more to be done than is possible, of course, so taking the time to weigh up what I should do to have the biggest impact is vital to make sure I don't get sidetracked by smaller, easier and less effective tasks.
Setting up my work space so I can work calmly and smoothly is also important. It has to be clean and free of clutter, a big glass of water nearby and some motivational music playing at all times. This varies – sometimes I'll have some ambient nature sounds and other days I prefer minimal techno or electronic. During breaks and lunch I will usually listen to a podcast to continue my learning and encourage myself to think outside the box.

Since becoming Acting CEO the amount of time I spend on phone calls has significantly increased as there are more discussions to be had regarding strategy, solving problems or simply checking in with staff or volunteers.
What's your favourite thing about working for Anima International?
It sounds obvious, but working for an organisation that is actually changing the world for animals is so wonderful. Anima International is a tool for me to do what I need to do. I've worked for other organisations in the past and none have come close to what I see in AI.
What would you say is the proudest moment of your career so far?
I'm not sure I ever really feel pride. Feeling grateful and pleased that we are making progress – sure, all the time. One of the moments that stands out was the second gathering of animal international staff and some volunteers in Warsaw at the beginning of this year. We rarely get the chance to have everyone together in the same room because we work in so many different countries, so I always come away so energised, exhausted and motivated when I actually get to spend time with my colleagues. It's then that I realise how lucky I am to work in an organisation full of such amazing and inspiring people who have dedicated their lives to making change for animals.

Watching the Polish government vote to ban fur farming after seeing my Polish colleagues work for nine years toward that aim was also extremely satisfying.
What advice would you give to someone who wants to do their bit to help animals?
You don't need to ask for permission. You don't need to wait for someone to tell you exactly what to do. If an organisation isn't doing the work that you think we should be doing, then do it yourself. Start your own organisation if you have to. Of course there are already lots of organisations like Open Cages who would love to have you on their team of volunteers, but the point I want to make is that if you want change for animals you need to take action.

I also encourage everyone to be humble. To know that they have got a lot still to learn and to then actually take steps to educate themselves on how best to help animals. Don't know how to use Twitter to help animals? Find out. Are confused why organisations focus so much on corporate commitments? Ask or investigate. When I think back even just six months ago to who I was and what I thought I knew then I'm shocked at how little I knew and I'm sure that future Kirsty will say the same thing looking back at today. We are continuously evolving and you will always have more to learn.
Kirsty Henderson is the Acting CEO of Anima International. You can learn more about their work, and how it relates to what we do at Open Cages, here.