Jump to job descriptions:
In the cold Winter of 2017 I found myself being led through a forest in Eastern Europe. Twigs cracked underneath light footsteps. My heart raced.

Through the misty night air, I could see rusted iron roofs and a wooden fence. Yes, I was about to see a fox farm for the first time in my life.
In what felt like 5 minutes, but was really 60, I used my new university-learned camera skills to film injured foxes in tiny cages losing their minds.

Most of the shots were out of focus or shaky. But, a few were usable.
Fast forward 4 hours and I was filming interviews with veteran activists who had fought the fur industry for decades. The material would become my documentary on the fur farming industry. I was exhausted and asking silly questions that revealed to them how inexperienced I was.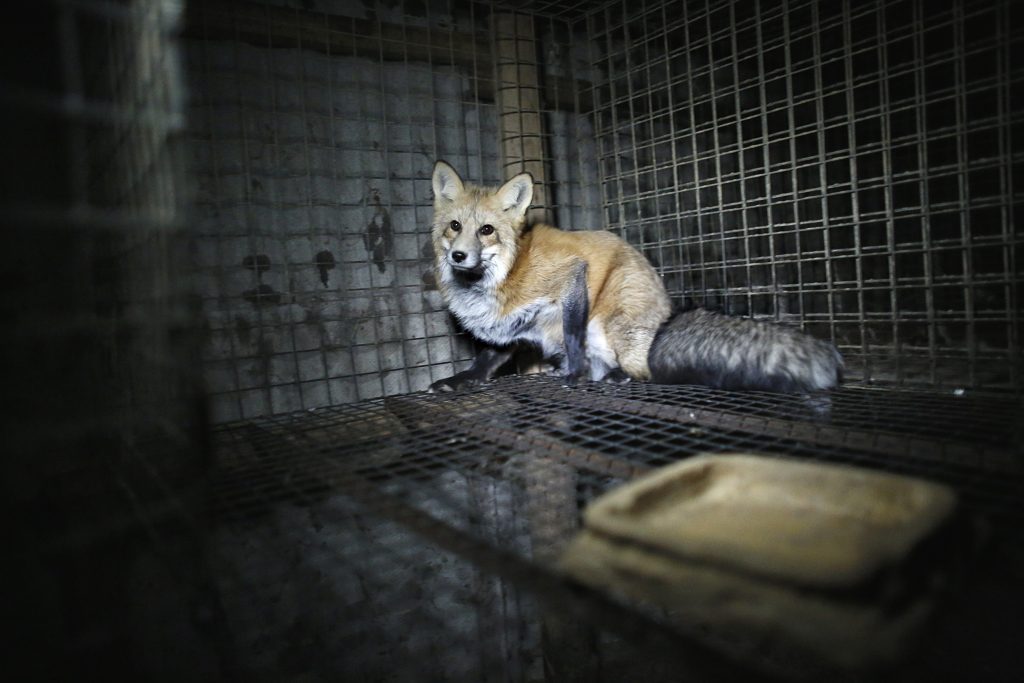 That afternoon I was wandering around an abandoned fur farm, my eyes dark from sleep deprivation. My cameraman asked me "what do you want to film" – I didn't know.
I sat in the editing suite months later. The documentary was rushed and amateur. But at that moment I began to realise that these other-worldly activists I met were not much smarter or more inherently capable than me.

They were just experienced.
They had a fire inside them to fight for animals for decades, a fire that, I realised, I too shared. I wondered if I would ever be as capable as them.
And they understood that I could. So with little experience to my name, they took a chance and asked me to represent their animal advocacy coalition – Anima International – in the UK, and Open Cages was born. With their knowledge, failures and a couple thousand pounds for campaign materials, they invested in me. A young, naive, often wrong but always determined animal activist.
Open Cages is born
We set our sights on the most abused animal in Britain: the Frankenchicken. And so for the past three years we have opposed their abuse in the media, in the boardroom, and in the streets.
Despite the immense power of what is the UK's largest farming industry, Open Cages, our volunteers, and our friends in fellow animal advocacy organisations have together achieved large scale progress.
Open Cages alone has brought the horror of Frankenchicken to light in over 100 media appearances. We have exposed the cruel reality behind the "welfare-assured" chicken labels in numerous high profile investigations with BBC News, Sky News, ITV News, Yahoo News, Daily Mirror, Daily Mail and more. As a result, thousands of campaigners have mobilised to launch intense pressure on food businesses.
And it is working. It is estimated that now nearly one third of the ultra fast-growing Frankenchickens sold in this country are being phased out.
Hundreds of millions of Frankenchickens are set to be phased out due to corporate commitments.

Now, in 2022 I remain Open Cages' only full time employee. True, there is so much you can achieve with volunteers: I know first hand. For the first two years of Open Cages we had practically no funds, so I chose to stay at home with my mum and did odd jobs so I could focus on helping animals 24/7.
But the fact is that with a team of dedicated, full time activists we'll be able to scale up our efforts dramatically. What we can do now in a year, we'll be able to do in a few months.
And with the big UK supermarkets still refusing to take action – those with the most power over the fate of the UK's 1 billion+ chickens – we need as many hands on deck fighting for them as possible.
We're looking to hire two full time employees to join the fight.
But this is not your every day job offer: anyone who joins Open Cages now will be part of building the organisation from its humble beginnings. This is a tremendous opportunity to do good not only for chickens but for all the animals we will save together in the future. This is an opportunity to try and build the most effective animal advocacy organisation in the world.

Moreover, it is an opportunity to be part of Anima International. An incredible movement of animal advocates across Europe that will support us the whole way.
I promise that you do not need qualifications, experience or even much knowledge to do this job. We have made so many mistakes, produced so many bad ideas, and have spent countless evenings thinking about what we must improve. But that's how you learn.
We're looking for someone who's 1) driven to do good for animals 2) hard working and 3) ready to make mistakes and learn from them.
Do you still feel like you are not good enough? This is a good sign. It means you'll probably try extra hard to recognise your weaknesses and improve. If that's your reaction, then we encourage you even more to apply.
Read about the positions below and consider applying.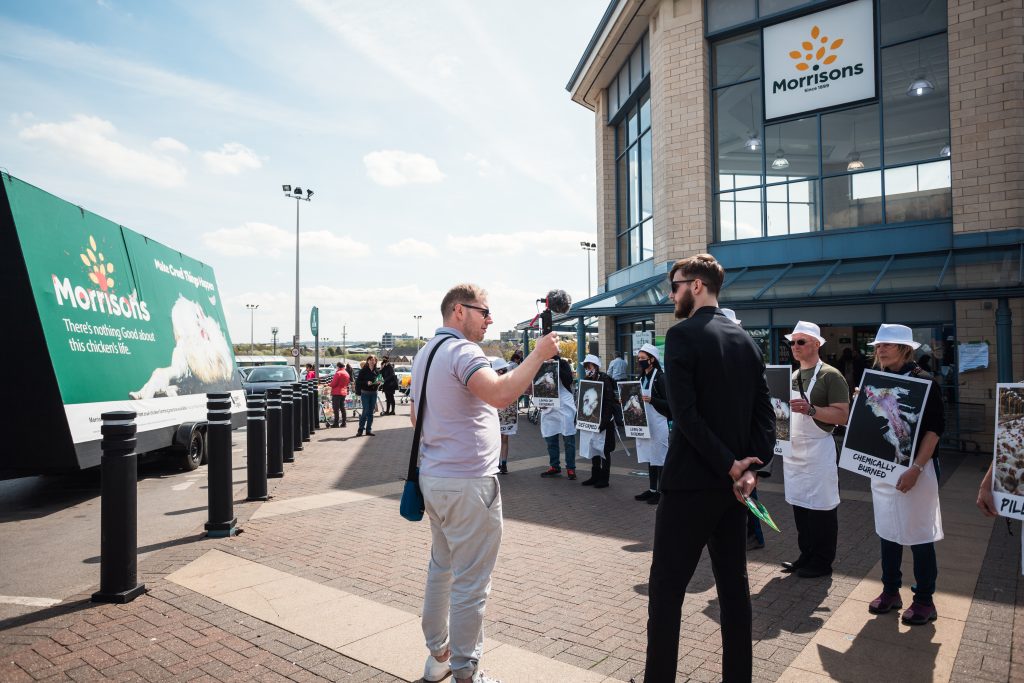 As the Campaign Manager you will take part in developing the strategy and managing the implementation of Open Cages' high profile Frankenchicken campaign actions. You will organise protests, media stunts and undercover investigations.
Your work will ensure awareness of the UK's most urgent animal welfare issue in the mainstream media. You will help secure public commitments from the UK's largest food businesses to change the lives of hundreds of millions of animals.

Click here for the full job description.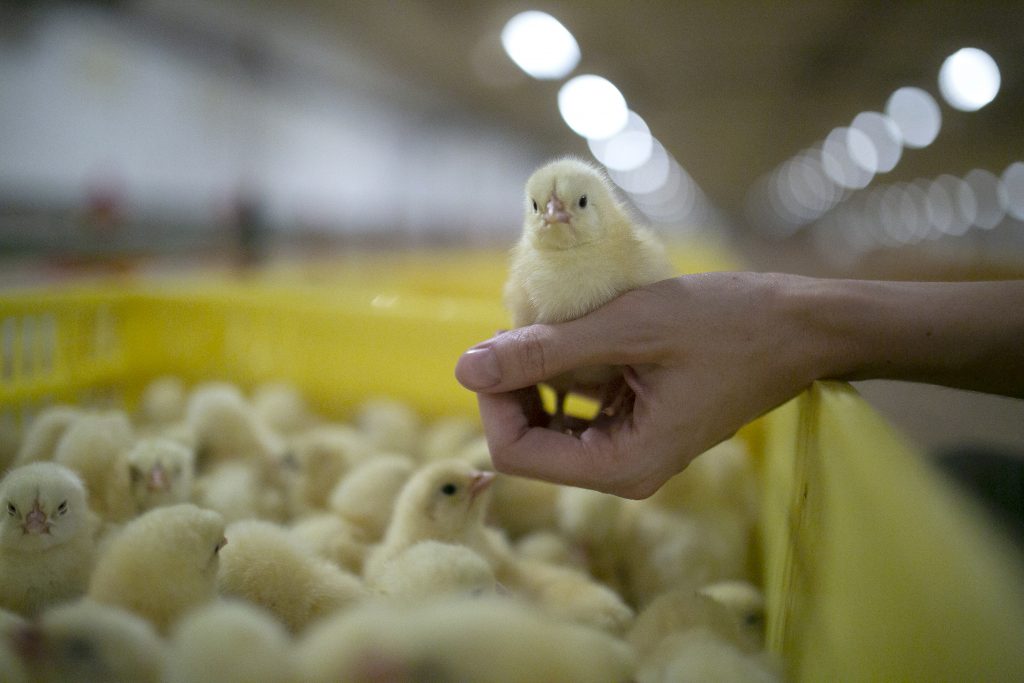 As the Supporter Manager you will help ensure Open Cages has the resources and supporter base needed to win campaigns. Your work will inspire thousands of supporters and donors to join us on our mission through marketing and fundraising – these are the people who build Open Cages with us.

You will help us build an invaluable community without whom our campaigns would be utterly powerless. Thus, you will ensure Open Cages grows. Your work will help build a larger, more powerful, and well-resourced organisation capable of fighting for animals long into the future.

Click here for the full job description.
Deadline for applications: 17/07/2022
Please: take a look at the offers, consider applying and share the opportunity with your friends.

Any questions? Just write to us at join@opencages.org