We are no longer accepting applications for this role.
DEADLINE: 30/11/2023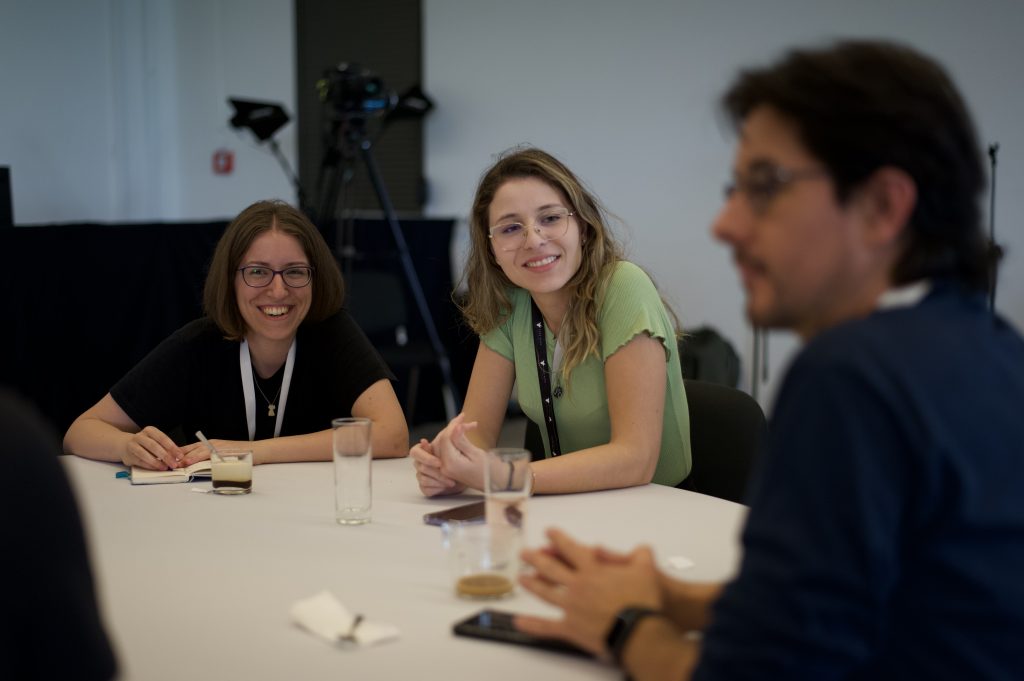 About Open Cages
We are a British registered charity dedicated to opposing the abuse of animals raised and killed for food as effectively as possible. To help us achieve our goal we use scientific evidence and careful reasoning. As part of Anima International – an international coalition of animal advocacy organisations – we have decades of experience behind us.
We are impact oriented and use only the most effective tools available to create change in the world:
undercover investigations which expose cruel farming practices hidden behind the walls of factory farms
negotiations with food businesses to eliminate these practices from their policies
grassroots pressure campaigns which hold food businesses to account
political advocacy to secure legal milestones for animals
In Open Cages we won't stop until we end animal suffering and we would like to invite you to join us and help us achieve this goal.
What do you gain by working in Open Cages?
Meaningful work – you will be part of a team fighting for a world free from animal suffering.

Time – you will be able to focus your full time on helping animals.

High degree of flexibility – the work is almost totally remote and you will organise your working hours and workflow yourself.

Trust – we expect you to take risks and make mistakes as a given and learn from them. We do not allow micro-managing.

Autonomy – you will experience an unusual level of freedom and independence in your decision-making.

Transparency – you will have almost constant access to the work, thinking and decisions of others in the organisation. There are very few pieces of information we do not share with each other.

Radically honest work culture and high feedback – you will know what your colleagues really think of you and your work, and vice versa. You will give and receive constant and direct feedback – many of us even learn to love it.
Knowledge – you will learn and receive support from people who have been fighting for animals for many years.

Opportunity to grow – you will learn every day and be encouraged to experiment beyond your skill set.
Ability to influence the organisation – we encourage our people to openly speak their mind and go beyond their job description. You will be able to impact what kind of organisation we are.

A laugh – activism can be dark at times, we think that having a fun atmosphere is key to balance this.

Transparently set compensation – you will receive compensation for your activism. We employ on the basis of an employment contract. Our salaries are not negotiable. Our salary model is based on a transparent algorithm according to the following principles.
We are hiring under a full time contract with a minimum salary of £36,954.48 gross (salary base) in the United Kingdom. The salary base may change due to your place of residence, previous experience related to the position and activism (+3% for each year). In addition, the salary increases with your seniority in Open Cages according to the following model:
+ 7% – for every year worked at Open Cages during the first 5 years of work
+ 5% – for every year worked at Open Cages during the next 5 years of work
+ 3% – for every year worked at Open Cages during the next 5 years of work
+ 2% – for every year worked at Open Cages during the next years of work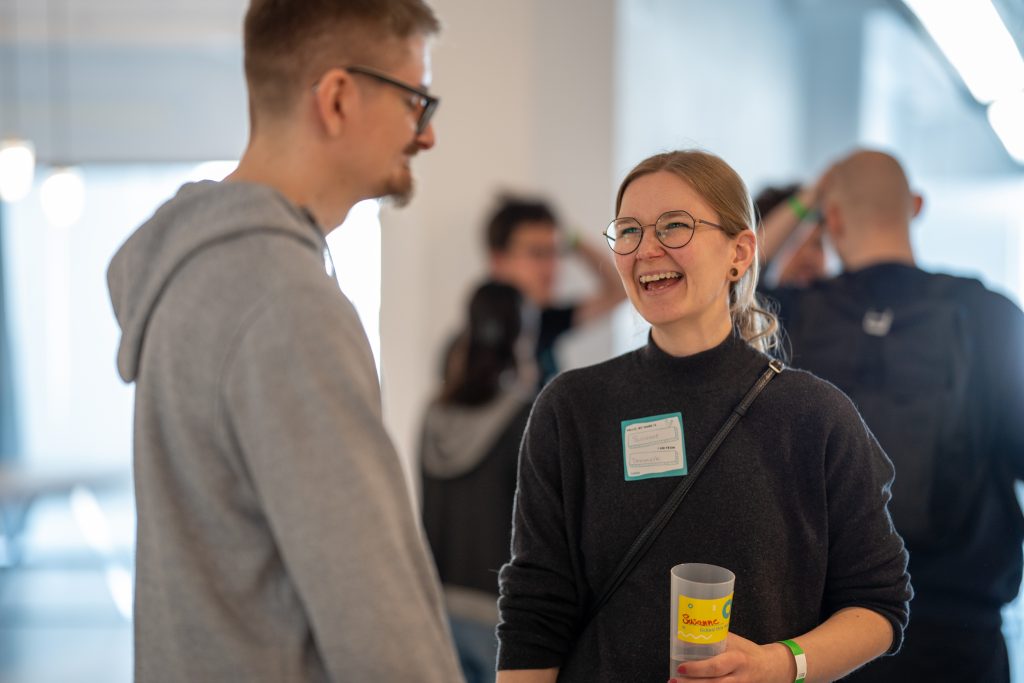 What does Open Cages gain from your work?
We are looking to hire a Corporate Relations Manager to join our campaigns team whose goal is to end the sale of Frankenchickens. Arguably the largest and most severe animal welfare emergency in the country, you will help convince the UK's largest food businesses to drastically reduce the suffering of hundreds of millions of broiler chickens.
Your job will be to reach out to and build relationships with food businesses executives and negotiate animal welfare policies. Through your work you will also gather in depth information and help us figure out the most effective campaign strategies. This is not only a campaigning role: as a member of the organisation you will help us create and maintain a strong organisational culture based on effectiveness, autonomy and critical thinking.
No experience is required for this role. We are mostly interested in finding hard working people with values aligned to ours. Experience can be gained and knowledge can be learned.
What do we require from you?
Strong belief in the mission of our organisation. Working for us should not be thought of as a 'career step.' We want people who are motivated by our mission above all.

High time flexibility. Just like we offer a high degree of flexibility in terms of working hours, we need you to be flexible as well. You have to be ready to work custom hours (40hrs a week) to be available for time zone differences, voluntary activists and unexpected events. It's not a strict '9 to 5' job.

Not being an asshole. We expect you to treat others with respect, decency and compassion – even the occasional adversaries.

A preference for hard work. Activism is our passion and one of the main motivations in life. To fit our culture, you have to be a person that is proactive and enjoys work, not only tolerates it.

Growth mindset. Nobody knows how to fix the world, so we need you to keep learning. We constantly strive to be better at our activism, but also as people. If you can handle setbacks and failures you're more likely to thrive with us.

A fit for a high-feedback culture. You have to be able to thrive in a culture focused on constantly giving and receiving honest and direct feedback, as well as speaking up when something isn't right. We mean it: think twice about applying if you don't like the idea of receiving honest and sometimes uncomfortably direct feedback – both positive and negative.

Ability to reason and communicate your thinking. In order to thrive in our organisation you must be able to engage in critical thinking, back up your ideas with evidence, and above all be open to being proven wrong and changing your mind.

Fluency in English. Reading and writing.

No experience of leadership is necessary. Your values and work ethic are most important to us.
Residency – or intent to live – in the UK. We will consider applicants from outside the UK who have an intention or interest to live permanently in the UK. We would also consider candidates who are willing to spend at least a majority of their time in the UK. Note that we cannot promise legal or financial support in moving to the UK, but we may consider it for the right candidate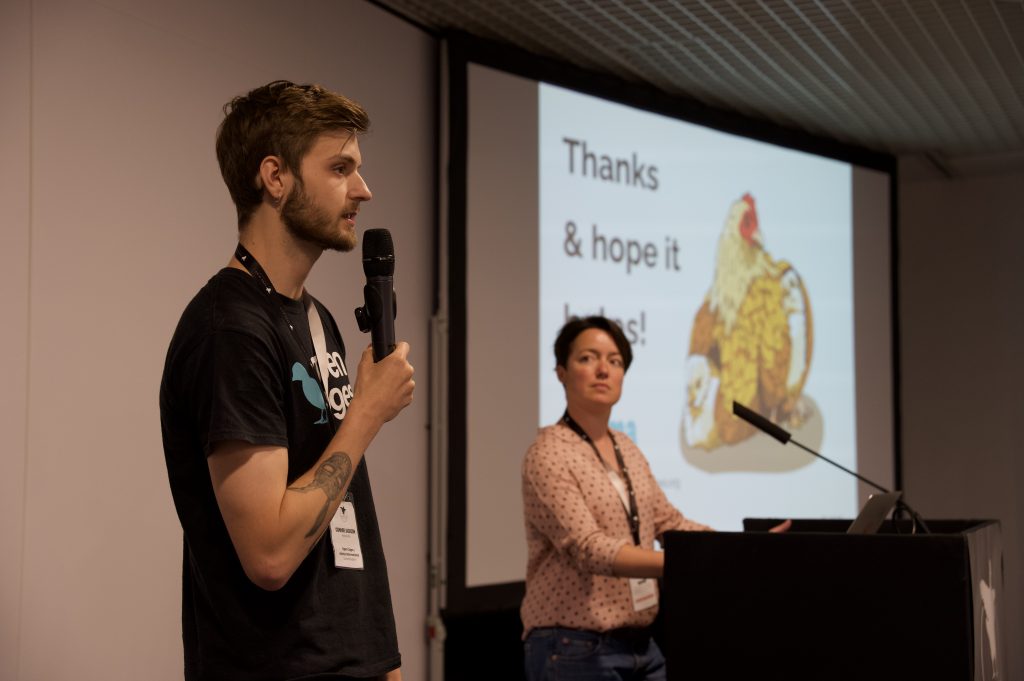 What will you do?
In-depth research, thinking and discussion about food businesses and the animal agriculture industries. Requires attention to detail, ability to find and analyse information, to weigh up subtle concepts and trade offs, and finally to make decisions amidst uncertainty. Much of this role will involve figuring out the best ways to achieve our campaign goals.

Secure and build relationships. Your day to day work will primarily involve the building of relationships with representatives and decision makers from food businesses, such as retailers and restaurants. You will secure dialogue, build trust, attend conferences, and represent our organisation within the chicken industry.

Negotiate animal welfare policies. Through your relationships you will advocate and negotiate for companies to phase out the sale of Frankenchickens. Your job will be to share information, help solve problems – such as by providing contacts or by advising on policies – and find ways to work with decision makers to ensure progress for chickens.

Talk: you will spend a lot of time communicating with people. You will plan actions and projects with colleagues, coordinate volunteers, and liaise with external agencies or experts. Your job will involve juggling important relationships with many types of people.

Write: much of what we do is based on communication. You will use the written word a lot by drafting policies, writing emails, letters to officials and reports and you will produce presentations and briefing documents.

Strengthen campaign actions. Your work will directly feed into our campaign actions and strategies. By utilising your unique intel and relationships you will work on public campaign projects such as industry reports.

Work with volunteers. You will manage and coordinate voluntary activists.
Build culture – you will help build and reinforce our culture, so we never lose what makes Open Cages effective and strong.
Do you think you're not fit for this role and it's too challenging?
You may be thinking that this role would be interesting for you, but you won't make the cut.
We encourage you not to worry and fill out the application nonetheless, especially if you meet our requirements (even on a basic level) and you think this position could bring you a lot of joy. Leave the judgment about your competence to us. You may even learn something useful along the way. 🙂
Remember to sign up and attend our webinars regarding this recruitment process especially if you doubt yourself. You may just end up being convinced that you should give it a try.
What will help you go through the recruitment process successfully?
Familiarity with Effective Altruism principles.
Familiarity with our Frankenchicken campaign.
Studying our recommended materials list closely (see below).
Attending our webinars on activism, work and recruitment in Open Cages.
List of materials that will help you get this job
PLEASE NOTE! To help you progress through the stages in our recruitment process, we have prepared a list of materials. They will be especially useful for those who do not meet our requirements or lack either experience in activism or role-specific expertise, but we encourage all candidates to read them. The 'answers' to many of the questions we will ask you are in the materials – so use them. In the list you can also find webinars recorded by our staff so you can learn more about our organisation and recruitment process.
Live Q&A -16/11/2023
We hosted a webinar (live Q&A session) for candidates to ask us all the questions they may have about Open Cages, working with us, the position and the recruitment process.
Click on the link below to watch the recording.
16/11/2023 – live Q&A webinar recording
Important information about our recruitment process
Overview of the process
We are not interested in participants' cover letters and CVs
The aim of the process is to get to know you. We find cover letters and CVs not useful for this purpose.
We don't conduct recruitment interviews until near the end of the process
People who make a good impression during interviews are not always the best fit for the organisation – and vice versa. We prefer to talk to you after we've had the chance to get to know you.
We aim to be fair and minimise bias
To avoid bias, our recruitment process in most of the stages is blind, anonymised and pseudonymised by someone not participating in the candidates' evaluations. We put substantial effort into making sure we rate all applicants objectively.
We hope to reduce application obstacles and make the recruitment process dignifying
We will be hosting webinars for those interested to give a glimpse into what the role is about and how we work, and help combat performance anxiety. We also provide a list of materials for people who lack the necessary experience or expertise for the role.
Ideally, after the recruitment, we will try to provide feedback on our rationale and comment on stronger and weaker aspects of a candidate if rejected. Please note that the feedback feature may be limited by the number of participants due to limits in our resources. Most likely we will only be able to provide feedback to candidates who reach later stages of the recruitment process.
Participants will be compensated for the trial.
Unfortunately, due to the structure of our recruitment process, it may be time consuming and demanding.
Timeline
30/10/2023 – 30/11/2023 – Apply – time for you to apply (just fill out the questionnaire here).
08-14/12/2023 – Answer questions – we will contact you to tell you if you were accepted for the next stage. If so, we will send you a form with questions to answer.
22/12/2023 – 01/01/2024 – Do role-specific tasks – we will contact you to tell you if you were accepted for the next stage. If so, we will send you some tasks to complete.
12-21/01/2024 – Join an interview – if you successfully pass the previous stage, we will invite you for an interview. We will send you most of the interview questions a few days in advance.
26/01/2024 – 11/02/2024 – Do a short work trial with us – if you successfully pass the previous stage, we will invite you to join us for a two-day work trial. You will be compensated for this. This stage is optional based on how many people will be there in the recruitment process.
14/02/2024 – Learn whether you are accepted – we will contact you to let you know about the final decision regarding your application.
15-29/02/2024 – Get feedback from us – if you are interested, we will do our best to provide feedback to help you understand what we rated positively in your application and what we didn't. We hope this will help you in getting another impactful position. This stage is heavily dependent on the amount of participants due to constraints in our capacity.
Please note: the timeline may slightly change due to unforeseen circumstances. We will do our best to make sure it won't.
Deadline
We accept applications until 30/11/2023 11:59 PM GMT.
Technical aspects
A Google Gmail account will be required for the recruitment process. If you do not have a Gmail account, you will be required to create one. It can be deleted afterwards. If you have any problems, please contact us at join@animainternational.org.

You will be required to use the Zoom application to participate in the webinars and in the interview stage of the recruitment.