Yesterday, Prada Group announced that it will no longer use animal fur in any new products across all its brands, starting from the SS2020 Women's collections, effectively cutting ties with the fur industry. The historic announcement came after a campaign by Fur Free Alliance, an international coalition of anti-fur groups that Open Cages is a part of.
In the UK, Open Cages played a vital role in getting Prada's attention with a highly visual demonstration we organised outside their flagship store in London last fall. Our activist dressed as devils, with signs reading: 'The Devil Wears Prada' and 'Prada: Drop Fur Now!' Members of the public stood watching and reading as we stood in utter silence.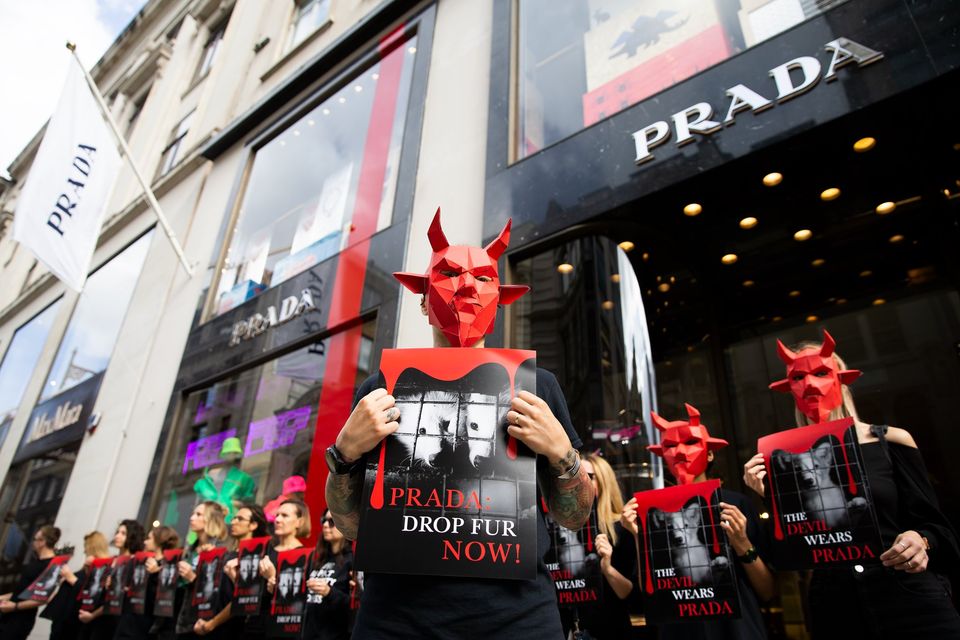 Our volunteers also organised countless work parties, coming together to contact Prada's customer service with solid arguments against fur. Engagement like this helped the negotiators from Fur Free Alliance make the case that the public does care about Prada's position on fur and wants to see it gone. You can enforce this message by reacting to and leaving a positive comment under Prada's annoucment on Facebook.
When companies see the positive response from customers, it sends a message to both other companies and politicians that animals really matter to the public.
Moreover, while today is a historic day, millions of foxes and mink still live on fur farms. Spending all their lives in tiny cages, these poor animals are denied basic freedoms like playing, swimming, nesting and hunting. 
But with you on our side, we are closer and closer to shutting those farms down every day.
Please consider today to help us campaign for a Fur Free Britain and achieve more victories for animals around the world.
Never doubt that a small group of thoughtful, committed citizens can change the world. 
Thank you for your compassion.
Post originally written by Catherine Reda.