June has been an exciting month, with Europe's largest catering company, Sodexo, pledging to meet the requirements of the Better Chicken Commitment (BCC).
The multinational corporation promised that it will meet BCC standards across 100% of their supply chain by 2026, after a successful campaign by the Open Wing Alliance; a unified group of organisations which Open Cages is part of.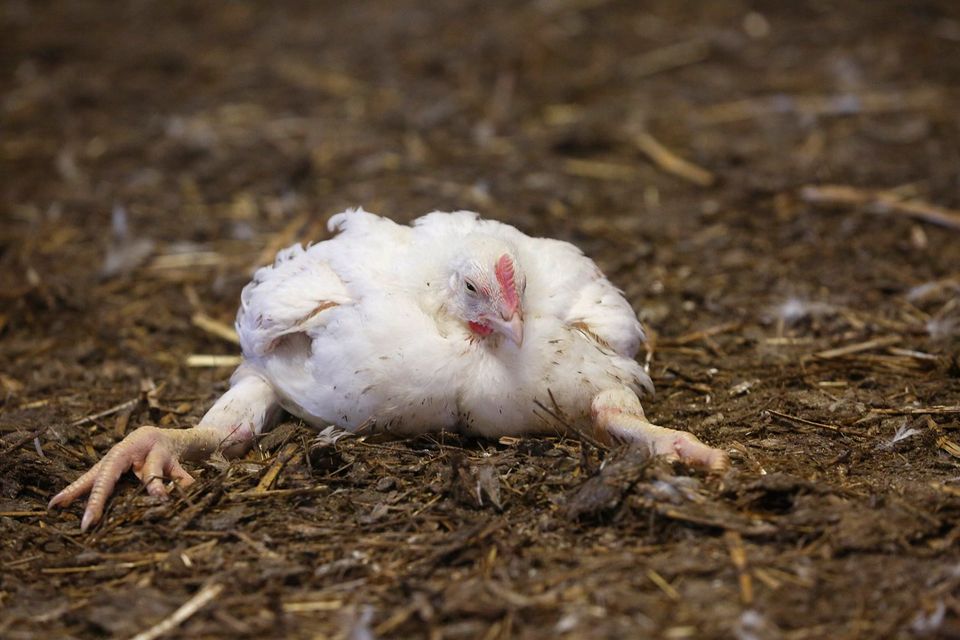 A fast growing broiler chicken struggling to stand
This is an extremely significant victory, given that it will affect the lives of millions of chickens who are supplied to Sodexo globally.
The improved standards will mean only higher welfare breeds of chickens are to be used, which will help in tackling some of the most severe health issues which occur in fast growing breeds. Birds will also have significantly more room to roam in, amongst other reforms.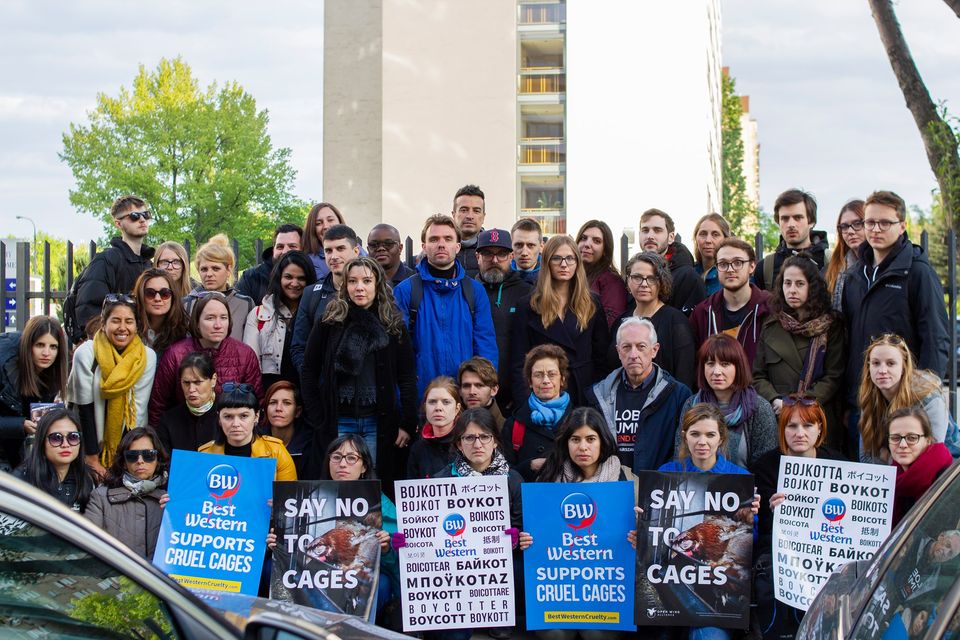 The Open Wing Alliance protesting Best Western for their use of cages
In addition to the Sodexo win, the past month also saw hotel management giant Best Western announce that it will source eggs from cage-free suppliers only, by 2025. Many people are unaware that caged hens are still widely used across Europe, mistaking the ban on conventional battery cages in 2012 to apply to all cages. Currently 'enriched cages' are still allowed, which only offer hens 600cm² of space in which to move.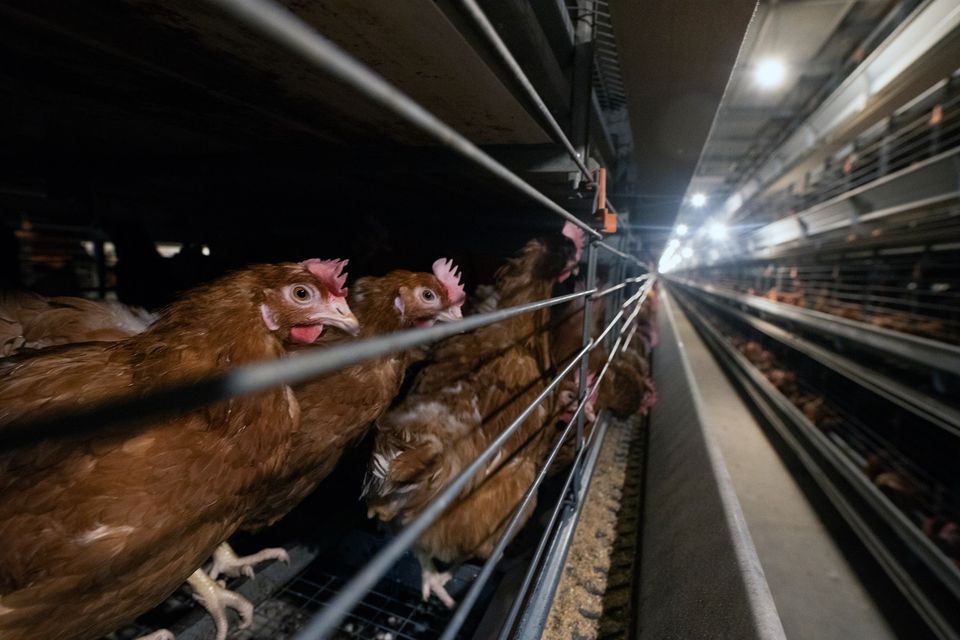 Enriched Cage System
Hence why the announcement from Best Western to stop using eggs from all caged hens has been so greatly received by activist groups, particularly by members of the Open Wing Alliance who campaigned for Best Western to change their policy.
These most recent triumphs demonstrate the effectiveness of group action, and the power of the public when it comes to putting pressure on companies to make more ethical decisions.
Of course none of this is possible without your support.
Post originally written by Catherine Reda