Time has flown by. We're now almost two weeks into our end of year campaign for foxes – and the halfway point beckons.
This is a time to celebrate what we've achieved so far this month – and to prepare ourselves to push harder than ever in these last two crucial weeks of the year.
Exposing fur farming cruelty
Earlier this week, Open Cages made headlines with shocking footage that showed foxes starving to death and even resorting to cannibalism on a fur farm.
As appalling as these conditions are, this is not the first time Open Cages investigators have uncovered unspeakable cruelty on a European fur farm. Earlier this year, one such investigation led the Polish government to consider a ban on fur farming for good.
Clearly, though, while the fur industry slowly collapses, foxes are continuing to suffer.
There is some hope to be found in the darkness. During their most recent investigation, Open Cages staff were able to rescue several foxes – and give them a chance at the kind of life they deserve.
Those foxes, including Frania (pictured below), have been taken to sanctuaries where they can receive the care that they need.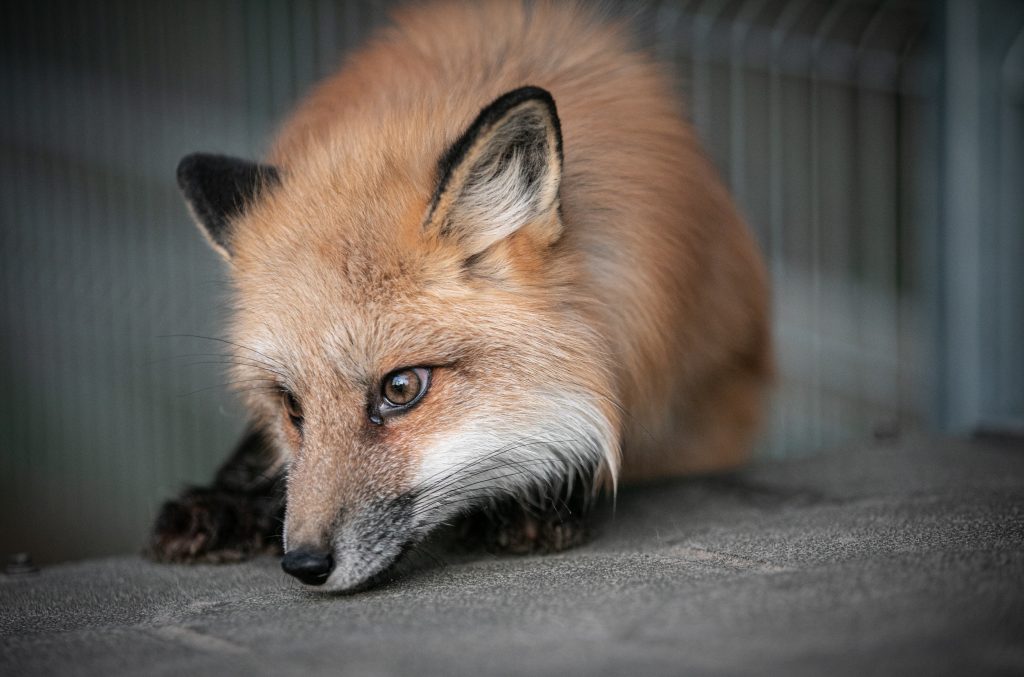 We couldn't be prouder to have been a part of this. By exposing the cruelty of the fur industry, we are pushing that industry one step closer to collapse.
You too can make an impact for foxes. Start a monthly donation today to join this historic fight for change.
Funding change
For the month of December, all new monthly donations of £8 or more will be matched by a generous supporter.
That means, for every new monthly donation of £8 or more, we will receive a £20 bonus right now to go towards taking down the fur industry.
We're not even halfway through the campaign yet. And already, we've raised an incredible £1225 thanks to animal lovers like you.
This includes 15 more of those crucial monthly donations, which will enable us to keep the pressure up on the fur industry for as long as it takes.
On behalf of everyone at Open Cages – from our activists to the foxes we've rescued – I'd like to thank you all for being a part of this success.
But we're not finished yet. We've still got a way to go to meet our target of 70 new monthly donors. Will you help us get there? For the foxes, start your monthly gift of £8 or more today.