Do you have doubts about whether or not volunteering is right for you? The reasons why people volunteer vary from one person to the next. If you are in doubt about diving into a new volunteer experience, this post is for you!
Volunteers answered some questions that will hopefully help you to learn more about what it's like to be a volunteer at Open Cages.
Why should you become a volunteer? and what kind of work can you do?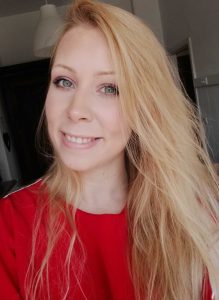 "It may sound banal, but I became an activist so that I wouldn't feel so powerless in the face of animal cruelty. I think that every little action is important and makes a difference. I'm in the social media team so I can help spread the word and inform people about what is happening to the living beings with whom we share our planet."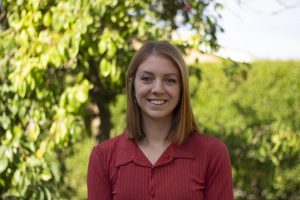 "I have always loved animals and although I was doing the best I could as an individual, I felt that I had more to offer towards helping animals. I chose to volunteer for Open Cages because I believe the work they do has an amazing impact on a huge number of animals and I feel incredibly proud to be able to be a part of this. "I joined Open Cages a few months ago, having followed the team's amazing work online for a while. After joining I became part of both the Social Media and Newsletter teams, and work with an amazing team of other activists on creating content for Social Media and writing engaging newsletters to keep our followers up to date on all our work."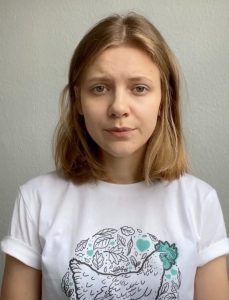 "I started to volunteer for Open Cages around one year ago, when I realised that I MUST do more for farmed animals, or I will explode because of the frustration. I had this overwhelming feeling that there's so much suffering and almost nobody really seems to care. Since I volunteer, I know that I'm not facing the world full of cruelty on my own.My role in Open Cages is focused on our social media, which includes preparing graphics, sharing news and staying in touch with our supporters. Right now, I am working full time, but it still gives me plenty of time for activism. Sometimes I have to stay up late, but I'm trying not to do that very often."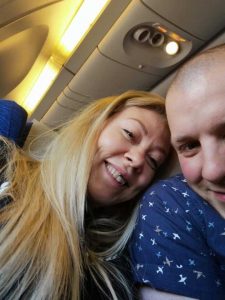 "I went from vegetarian to vegan overnight, late 2019, along with my husband. I felt like I had finally opened that door, finally looked at what I knew was there all along but had been too scared to acknowledge it before. Humans cause so much pain and suffering to animals, and I had been part of it for too long. So, driven by the belief that being vegan is the least I could do, I went online and reached out to a few animal charities. Connor (Open Cages UK CEO) got back to me really quickly, I feel like I've been brought in to a big world wide friend group who are all like minded. I've (virtually) met several interesting and cool Open Cages activists so far, and am getting involved in their Newsletter writing, which I really enjoy."
"I went to an inspiring talk from Open Cages 3 years ago and decided to jump right into animal advocacy. The values and work ethic made me stay – and being someone who had never been involved in activism before, I could not have been luckier to get to learn so much with OC. My roles in OC have been as diverse as our work – grassroots activism, coordinating local groups, writing lots of newsletters, working with media and MPs, organizing campaigns and much more."
There are many ways for animal advocates to make a positive difference for animals in need. In OC, the volunteer work is diverse. You can get involved in different tasks from writing to our newsletter to help to organize campaigns etc. Volunteering connects people with specific shared values. You will never be alone while doing these tasks. We have several meetings where we can share and exchange our different working experiences and help each other. You get to know a lot of people with common interests. And I can assure you that you can have a lot of fun while working.
With busy lives, how do you find time to do volunteer work?
You would be surprised about how much you can gain by becoming a volunteer. Besides the fact that you work for a better community all round, volunteering is also an opportunity to develop new skills or build on existing experience and knowledge. More important, it gives a sense of purpose and this is priceless. It can be hard to find time in our daily routine only if you do not feel motivated enough for the cause. At the end of the day, you will feel a sense of accomplishment. For me, and also the other volunteers, it can be challenging, but it brings a fulfilment to our lives.
"I admit that sometimes I get a bit behind in my work and the programming of my posts, or some days I am less inspired, but as soon as I start looking for photos and see how much we have already made things move thanks to our actions at Open Cages, I can only want to do more!" Chloé Drèze, volunteer at OC
"Juggling animal advocacy with studies and jobs is not always easy. Yet organizing my time, knowing the difference for animals we can make, and always being supported by the OC community makes everything possible." Carolin Dahms, volunteer at OC
If you want to give animals a voice, and feel that your work is valuable and impactful, OC is the place to be. Why don't you join us? Please feel free to reach out to us if you have some questions. We will be happy to answer 🙂